Light fixtures are classified by how the fixture is installed, the light function or lamp type.
Free-standing or portable Edit Table lamp fixtures, standard lamp fixtures, and office task light luminaires. Balanced-arm lamp is a spot light with an adjustable arm such as anglepoise, RAMUN or Luxo L1. Gooseneck lamp Nightlight Floor Lamp Torch lamp or torchières are floor lamps with an upward-facing shade. They provide general lighting to the rest of the room. Gooseneck lamp Bouillotte lamp: see Bouillotte Fixed Edit Ceiling Dome – Also called the light source(s) are hidden behind a translucent dome typically made of glass, with some combination of frosting and surface texturing to diffuse the light. These can be flush-mount fixtures mounted into the ceiling, or semi-flush fixtures separated by a small distance (usually about 3–12″). Open ceiling dome – the translucent dome is suspended a short distance below the ceiling by a mechanism that is hidden with the exception of a screw-knob or other device appearing on the outer dome face, and pulling this knob releases the dome Enclosed ceiling dome The translucent dome mates with a ring that is mounted flush with the ceiling Recessed light – the protective housing is concealed behind a ceiling or wall, leaving only the fixture itself exposed. The ceiling-mounted version is often called a downlight. "Cans" with a variety of lamps – this term is jargon for inexpensive downlighting products that are recessed into the ceiling, or sometimes for uplights placed on the floor. The name comes from the shape of the housing. The term "pot lights" is often used in Canada and parts of the US. Cove light – indirect lighting recessed into the ceiling in a long box against a wall. Troffer – recessed fluorescent light fixtures, usually rectangular in shape to fit into a drop ceiling grid.
Surface-mounted light – the finished housing is exposed, not flush with the surface Chandelier Pendant light – suspended from the ceiling with a chain or pipe Sconce – provide up or down lights; can be used to illuminate artwork, architectural details; commonly used in hallways or as an alternative to overhead lighting. Track lighting fixture – individual fixtures ("track heads") can be positioned anywhere along the track, which provides electric power. Under-cabinet light – mounted below kitchen wall cabinets Display Case or Showcase light – shows merchandise on display within an enclosed case such as jewelry, grocery stores, and chain stores. Ceiling fan – May sometimes have a light, often referred to as a light kit mounted to it. Emergency lighting or exit sign – connected to a battery backup or to an electric circuit that has emergency power if the mains power fails High- and low-bay lighting – typically used for general lighting for industrial buildings and often big-box stores Strip lights or Industrial lighting – often long lines of fluorescent lamps used in a warehouse or factory
A decorative outdoor lamp at Leeds Town Hall.
A garden solar lamp is an example of landscape lighting Outdoor lighting and landscape lighting – used to illuminate walkways, parking lots, roadways, building exteriors and architectural details, gardens, and parks. Outdoor light fixtures can also include forms similar to indoor lighting, such as pendants, flush or close-to-ceiling light fixtures, wall-mounted lanterns and dome lights. High-mast, usually pole – or stanchion-mounted – for landscape, roadways, and parking lots Bollard – A type of architectural outdoor lighting that is a short, upright ground-mounted unit typically used to provide cutoff type illumination for egress lighting, to light walkways, steps, or other pathways. Solar lamp Street light Yard light Special-purpose lights Edit Accent light – Any directional light that highlights an object or attracts attention to a particular area Background light – for use in video production Blacklight Christmas lights – also called fairy lights or twinkle lights and are often used at Christmas and other holidays for decoration. Dock light – provides light for boating safety. Typically affixed atop pilings or directly upon the dock floor itself. Emergency light – provides minimal light to a building during a power outage. Exit sign Flood light Safelight (for use in a darkroom) Safety lamp (for use in coal mines) Searchlight (for military and advertising use) Security lighting Step light Strobe light Task light Traffic light Theatrical Stage lighting instrument Intelligent lighting Followspot Wallwasher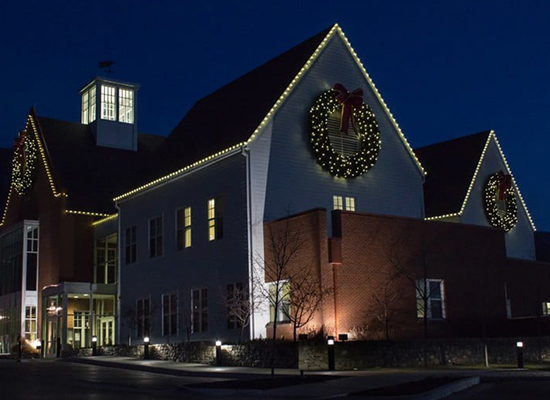 Permanent lights for your yard and house
Classic options for your permanent lighting
A kitchen should always be well lighted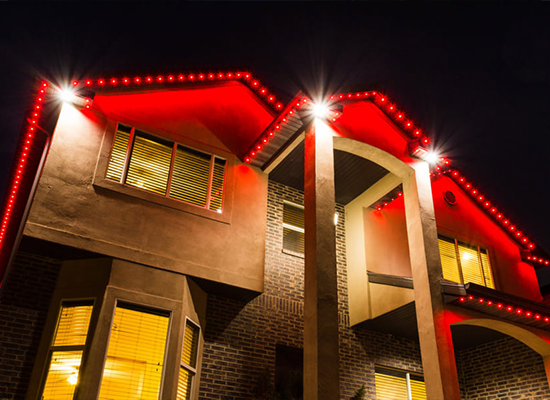 Choose from a variety of options to suit your style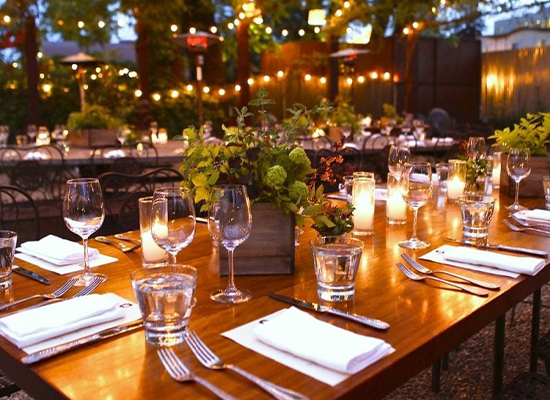 Outdoors lighting for the perfect place to eat
Your house deserves to have permanent lighting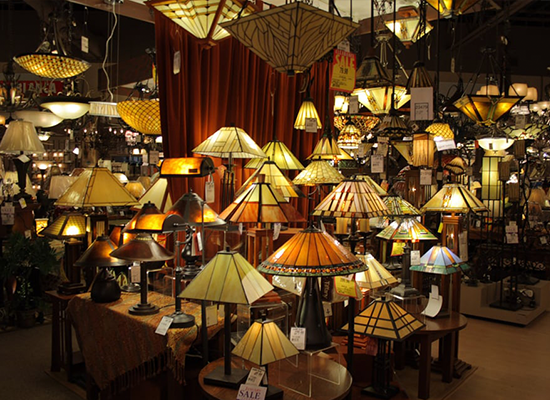 Permanent lighting for apartments and bars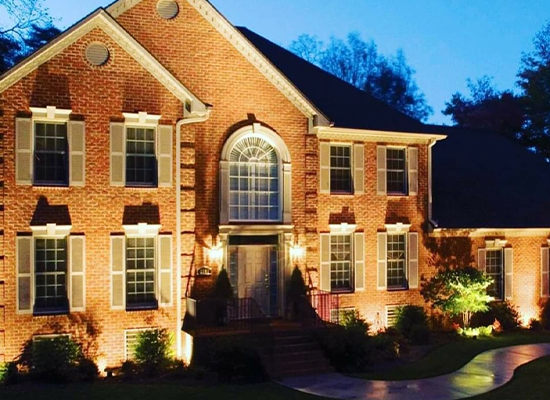 House lights idea for your permanent lighting